Employee Testimonials
"At first I chose this job because I needed to make money, but I have stayed with it because I love what I do."
"I enjoy working with and for the individuals I take care of. House Supervisors of all homes I work at are considerate, understanding and attentative."
"The people I serve are wonderful people. I enjoy helping them live a fun, interactive life. Also, I enjoy making an impact on those around us, including staff, community members and most of all the individuals I serve."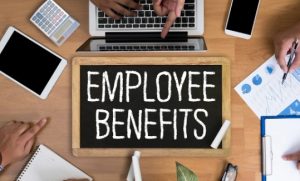 Check out our fantastic benefit options!  
Employees are eligible to enroll in benefits when they have worked consistently 30 hours a week for three months.  
Healthcare coverages costs start at: $57.44/per pay period!
Thinking about a career in the human services field?
The character and health of CSCS employees is the secret ingredient in the recipe for professional success. Because knowledge is power, we provide many opportunities to learn more about how you can be a better friend to yourself, become a better citizen in your community and grow in your chosen life's work. Diverse workforce and inclusive workplace are integral to our business strategy and critical to our continued success. At CSCS, we are committed to proactively and consciously embracing diversity by recognizing and appreciating the numerous characteristics that make individuals unique. We strive to foster a culture of inclusion and create an environment where each individual connected with our company feels valued. Our goal is for all to be respected and appreciated for their identities, talents, experiences, ideas, similarities and differences, and for everyone to know that their contributions have a significant impact on CSCS.
Eighteen (18) years of age and above

High School Diploma or GED

Two (2) forms of valid and current identification

A reliable means of getting to work

Willing participation in the random and for cause drug/alcohol testing program

Attendance at initial and ongoing training classes/meetings required by MDHHS & CSCS
Permission to conduct the following background checks and an understanding the results may effect hiring decisions:
Felonies & misdemeanors on record
DMV (Department of Motor Vehicles) driving record
IChat
Sex Offender Registry
Nurse's Aid Registry
OIG (Office of Inspector General Registry)
*Agreement to payroll distribution by Direct Deposit or E-Fund ATM card only
Overtime pay over forty hours a week at the rate of time and a half
Holiday Pay
Paid Training
Paid time off with longevity incentives
Promotion from within
Paid Training
Multiple locations
Pre-tax medical deductions
Group health insurance
Dental Insurance
Vision Insurance
Voluntary Life Insurance
Supplemental Insurance (Short term disability, accident, etc. )